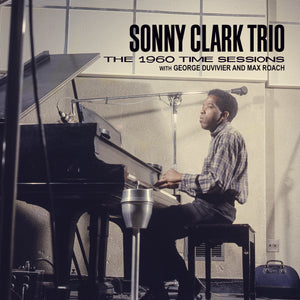 Even for someone like Sonny Clark, who lived an underrated albeit artistically successful career, we find it astounding that this album has been so overlooked throughout the years. The sound is crisp, spacious, elegant, and with swing to spare.
Our joy at this reissue cannot be overstated: the remastered sound is *perfect*, the bonus LP is more than worthwhile, and the liner notes by the great Ben Ratliff are something you'll read more than once. He makes a case for this album as a "non-masterpiece masterpiece" and "one of the most exquisite records in jazz". We agree.
New/sealed, on Tomkins Square.